Germany's aggressive push towards a sustainable energy future is a complex yet crucial business case for the global economy. It's a bold demonstration of how a highly industrialized nation can pivot towards renewable energy, and the challenges that come with it.
In the first quarter of 2023, renewables accounted for 50.3% of Germany's power consumption, marking a significant step towards their goal of an 80% renewable energy mix by 2030, as reported by utility group BDEW and the Centre for Solar Energy and Hydrogen Research (ZSW). This transition involves phasing out nuclear power and minimizing coal generation, with gas plants serving mostly as grid back-ups.
However, the shift from nuclear power, a zero-carbon energy source, to a heavier reliance on fossil fuels like natural gas in the interim, could inadvertently escalate CO2 emissions. This underscores the importance of a well-balanced transition strategy that not only emphasizes green energy sources but also invests in innovative technologies that can help bridge the gap without amplifying the carbon footprint.
Indeed, Germany's energy transition isn't just about renewables like solar, wind, biomass, and hydroelectric generation. It also creates an immense opportunity for investments in groundbreaking technologies such as hydrogen turbines, new generation of geothermal plants, and chemical loops. These technologies, while still in their relative infancy, offer promising solutions to the CO2 emission challenge.
Hydrogen, for instance, has the potential to be a versatile, zero-emission fuel source that could significantly reduce reliance on fossil fuels. Geothermal plants provide a reliable and constant source of energy, regardless of weather conditions, unlike solar and wind power. Meanwhile, chemical looping, a process that generates power while capturing CO2, could provide an effective and efficient solution for CO2 emissions associated with power generation.
The German Federal Constitutional Court's ruling in September 2022 (BVerfG dated 27. September 2022, Case Reg.nr.: 1 BvR 2661/21), which allows for the conversion of forests into wind farms under certain conditions, illustrates the country's commitment to making legislative changes in support of renewable energy. This, coupled with the updated Law on Renewable Energies (here), which stipulates that 2% of each federal state's land be designated for renewable energy, further underlines this commitment.
However, to successfully navigate this transition, Germany will need more than legislation; it will require significant investment in renewable energy technologies and infrastructure. The law outlines the need for an additional 10 GW per annum of wind power, and 20 GW per annum of photovoltaic capacity by 2030.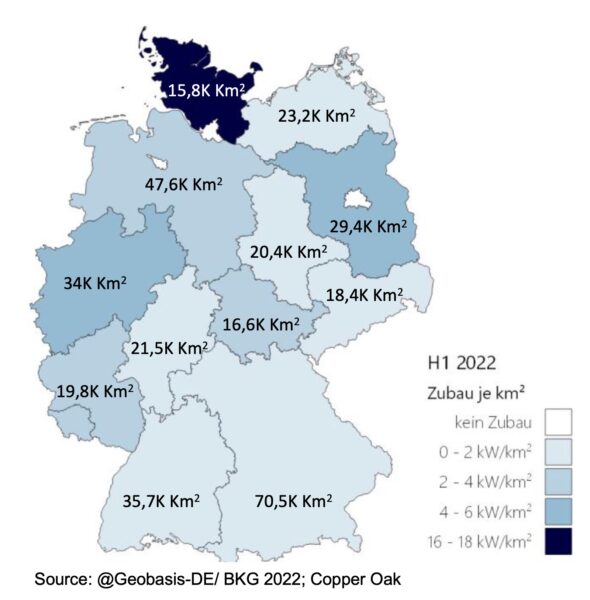 Germany's transition from nuclear power may offer a valuable lesson for businesses worldwide: The journey towards sustainability is not just about reducing carbon footprints but also about identifying and investing in innovative technologies that can provide solutions to the environmental challenges that arise along the way.
At the same time, Germany pivots towards a future fueled by renewable energy, it's important to acknowledge the potential loss of technological expertise in nuclear power. Nuclear energy, despite its challenges, has been a field of significant scientific and technological advancement. As we transition away from this energy source, there's an undeniable regret about the possible erosion of knowledge and skills in this domain. This transition underscores the need to not only invest in new technologies, but also to preserve and repurpose our existing knowledge base in a manner that contributes to our sustainable future. It's a delicate balancing act that calls for strategic foresight and thoughtful planning, ensuring that our pursuit of sustainability does not inadvertently lead to the loss of hard-earned technological expertise.
Picture: Markus Spike on unsplash.com